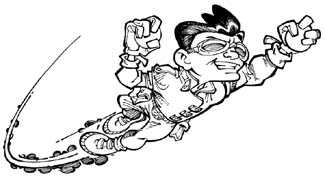 Game Design: Theory & Practice is the best-selling book by Richard Rouse III about computer and video game design, which was completely revised for a second edition. Originally published by Wordware in February of 2001 with the second edition emerging in September of 2004, the book covers all aspects of game design, from coming up with a solid idea to writing the design document, from implementing the gameplay to playtesting the final product. Also included are detailed analyses of some of the best games ever made and in-depth interviews with seven of the industry's most revered game designers. Since its release, Game Design: Theory & Practice has become an industry standard and has been used in numerous courses on game design around the world. The revised edition thoroughly updates the text of the original, includes four completely new chapters, and features the full design document for the action-horror game The Suffering.

This web site is designed both to provide more information about the book and to serve as a central location for updates and corrections as necessary. Click on a link below to explore the different sections of the site, or use the buttons at the top of the page.


Direct your questions and comments to the author at gdtp@paranoidproductions.com. Press inquiries are welcomed as well.




Contents (C) 2001 Richard Rouse III and Wordware Publishing, unless otherwise noted.
Atomic Sam is TM and (C) 2001 Richard Rouse III. Atomic Sam character designed by Richard Rouse III and Steve Ogden.